Luken-Bird Wedding - Portraits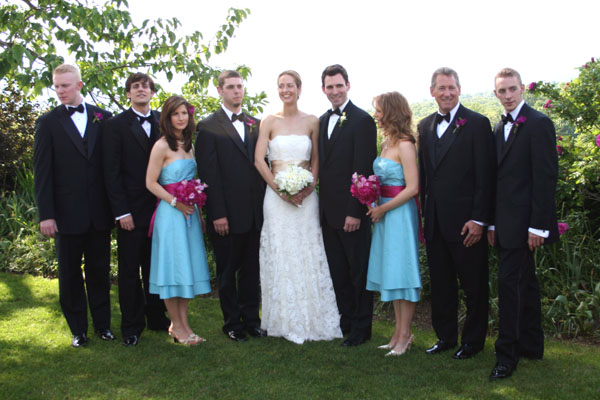 - Photograph provided by WLL3 -
Sunday, May 28, 2006
Photographic portaits of the wedding party were taken on the grounds of The Garrison, prior to the wedding ceremony.
Professional Photographer Craig Collins produced the formal portraits for this event. Proofs of the resulting wedding portraits can be seen at Craig Collins Photography. The password is "chris" (all lower-case).
Examples of informal photographs taken by wedding guests may be seen at the present site.
---

---



---
Created June 20, 2006. Revised June 26, 2006.